Dear community,
On this day seven years ago, July 4th 2012, the very first Bytecoin block was submitted to the blockchain. As the first cryptocurrency project based on CryptoNote technology, Bytecoin has travelled a long path, changed and become greater as a platform, and, along the way, gained the trust of the greatest and most talented community on the web.
As developers of a privacy-oriented cryptocurrency and evangelists of untraceable payments, we've been operating in the shadows all this time, and this is because we believe that one can not truly promote privacy without being private themselves. With that said, we have been making a conscious effort to be as transparent and conversant with our community as possible, as can be seen with our tech rundowns that illuminate our weekly activities, as well as our philosophical digests that reflect Max's opinion on the current situation in the rapidly changing crypto world.
While most of our resources are currently focused on finalizing preparations for the Bytecoin Gateway release and negotiating with new partners, we couldn't let the 4th of July pass unmentioned. In honor of this date, we've prepared two special releases for our beloved community and everyone who is interested in the technology behind Bytecoin:
Beryl v3.5.0 Release
This long-anticipated release includes some technical additions, as well as an updated design. We've improved our UI and UX in order to make our GUI wallet more user-oriented. While some of the tweaks may not be noticed at first sight, they are quite crucial in the interaction between a user and the application. In addition to that, Beryl v3.5.0 has brought the possibility of receiving BCNs at multiple addresses in one wallet file to life. Thanks to the HD structure added earlier, we've made it possible. You are welcome to download the new Beryl Desktop app here. In the meantime here's a sneak peak: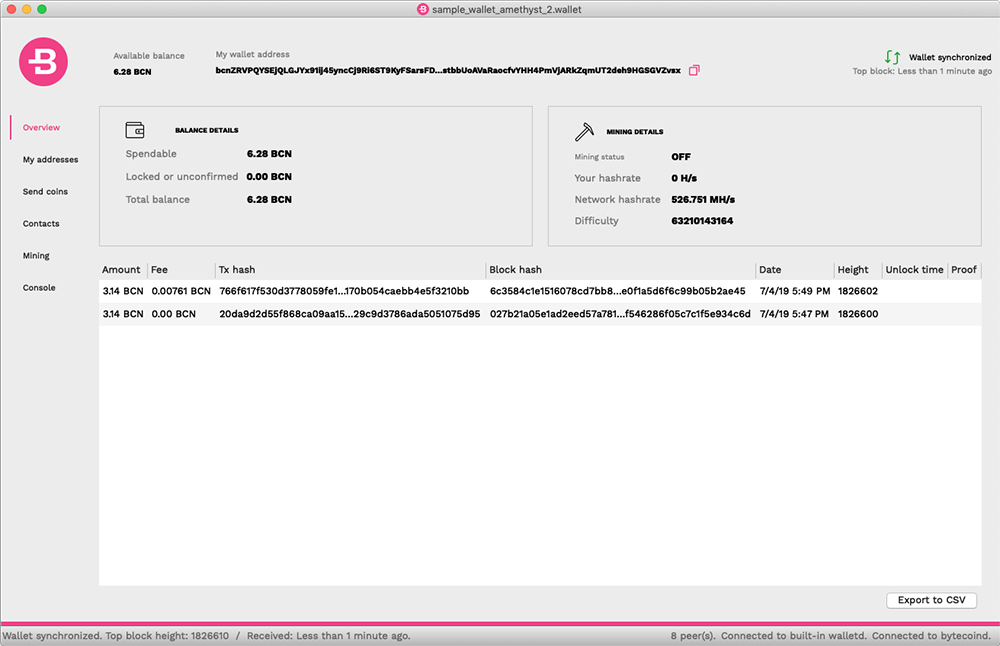 The Updated Bytecoin Developer Portal Section
The Bytecoin Developer Portal has also undergone a number of changes. We've observed a keen interest in this section, so we've decided to move forward with updating it and adding more development-oriented content. Along with an interactive roadmap and updated documentation, we've also added a "troubleshooting" section, where users can find solutions to issues that may arise.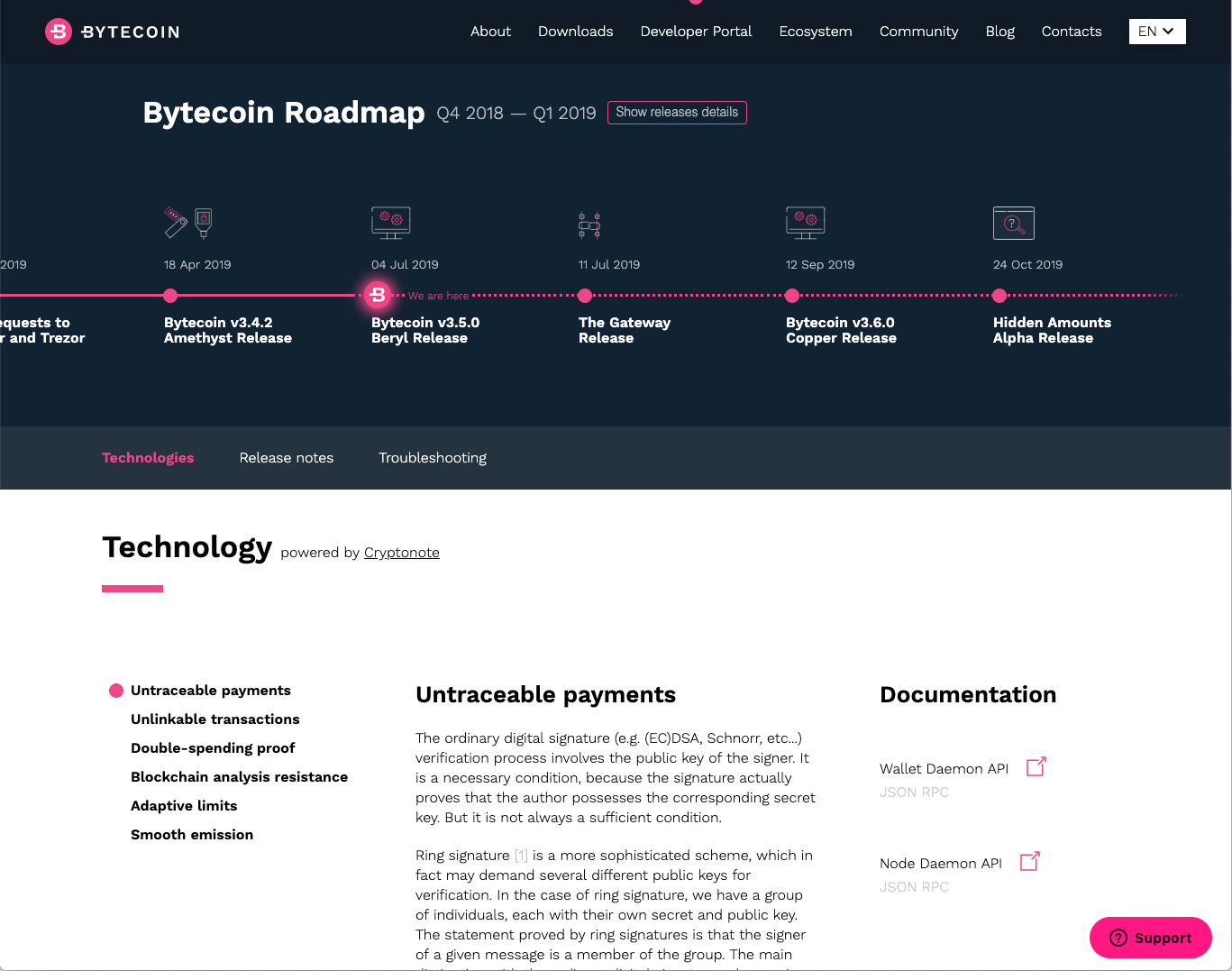 Recent Technological Research
In order to continue our technological evolution, we have been looking into the possibility of multi platform expansion. Along with other paradigms and standards, we've deeply studied the WebAssembly format, as it suits our needs relative to the high-level languages that we're using for our desktop apps and their employment for web clients. We'll come out with an update on our progress soon.
The Bytecoin team would like to offer its sincere gratitude to our community for its support. With your help, we've made the transition from a small cryptocurrency known only on the dark web to one of the most technologically-rich privacy-oriented coins on the market.